We specialize in vans and commercial trucks, damaged and/or repaired.
60 minutes from Québec, 1h30 from Montreal.
We specialize in recycling and selling parts from cars and pick up trucks.
We buy and sell damaged and/or repaired vehicles.
We sell new parts.
Specialized in transmission and differential.
Let us serve you!
Road Directions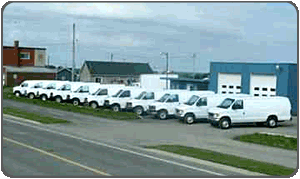 Pièces Fontaine 1994 inc.
1150 Notre-Dame Est
Victoriaville, Québec, G6P 4B9

Local 819-752-5531
Toll free 1-800-567-2542
Fax 819-752-3053
Competitive prices.
Gross and detail.
recent models.
parts guaranteed.
Member